PNR Nordic AB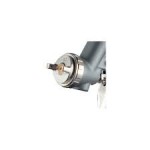 Since it was established in 1968, our firm has been in the business of manufacturing and selling spray nozzles and their supporting equipment for industrial use. The operation at Pnr Nordic AB consists of state of the art nozzle production facilities in combination with a complete, modern testing laboratory. This lab has been designed for both standard testing of our products as part of the routine manufacturing process and additional customized testing as requested by individual clients for their specific purposes.
Throughout our many years in the spray nozzle industry, we have always maintained a clear focus on innovation and excellence. We started Pnr Nordic AB on a sound footing, using first class methods of manufacturing and quality control, and to this day we continue to maintain an ongoing process of upgrading our production equipment and technology in order to keep up with the latest and best advances in the field.
Our headquarters are based in Sweden, from where we serve Swedish, Finnish and international customers. Numerous clients from all over the world purchase our high quality Pnr Nordic AB spray nozzles and related equipment. Wherever your company is located, a member of the Pnr organization's experienced, knowledgeable team of sales representatives will be happy to provide you with full customer support. We are here to help you, whether you are choosing from our huge selection to find the type of spray nozzle and related equipment that is right for your business or looking for advice and back up assistance.
We are proud to offer you a comprehensive range of liquid or air spray nozzles and complementary products, for a huge variety of end uses. Our products are employed in factories, mills and other industrial settings, as well as firefighting and other emergency protection. When you are in the market for any type of stock or custom industrial spray nozzle, look to Pnr first. We set the standard of excellence in spray nozzle systems.
---
Andra inlägg
Senaste artiklar
Kategorier